Menifee Commercial Locksmith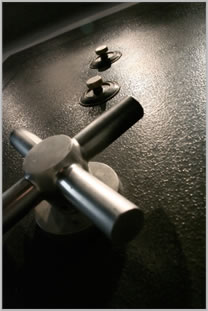 It is possible for you to receive the help you need for any of your commercial lock and key needs from Secure Menifee Locksmith. With the help of our locksmith technicians, you'll be able to receive the help you need at prices you can afford. We know that you may not be aware of what it is that you even need but that is where our helpful representatives can be of use to you. When you need services performed but are not sure which service will do the trick, we offer you a no-obligation, complimentary consultation. You're sure to receive the help you need once you've decided to rely on the services we have to offer to you at Secure Menifee Locksmith. Many business owners turn to us for their security needs. They realize that what we have to offer to them is just as effective as some of the more expensive high-tech gadgets installed by large security firms. Make your money go further by relying on the services of Secure Menifee Locksmith. We offer you help morning, noon or night with our 24-hour mobile lock and key services. Do yourself a favor by calling on us to help protect your investment.
CALL TODAY: (951) 729-4308
At Secure Menifee Locksmith we offer the following Commercial Locksmith service:
Break-in Repairs
24 Hour Service
Deadbolts and Hardware
Maintenance
Key Extractions
Keypad Devices
Emergency Locksmith
Door Closers
And many more...
CALL NOW: (951) 729-4308